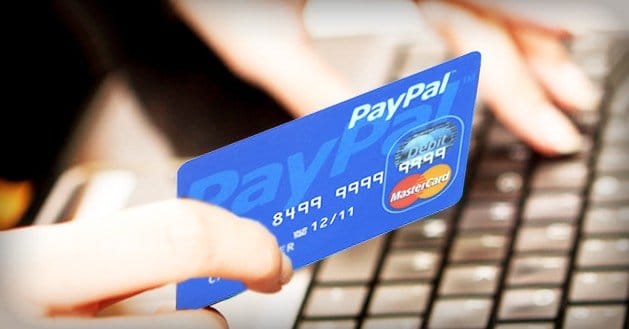 Social networking has made quite the entry into the business world as a viable method for networking, advertising, and connecting with/gaining leads. Facebook has been a major player in this particular avenue where it allows businesses to create profiles that users can become "fans" of. Of course, a business can have all the fans in the world on their Facebook page, but that doesn't mean anything if conversions aren't being made. So what is the magic formula for turning fans into actual, paying customers? Follow this guide and you should definitely see some improvement in your fans converting to real customers.
1. Get Personal With Your Fans
The first item of business is to make your fans feel important.
One thing that keeps fans crawling your page and engaging your content is interacting with them on a personal level and actually responding to what they do on your page. For example, it doesn't take long to go through and "like" your fans' comments on your posts, as well as engage in conversation with them. What this does is bring you down from appearing as a faceless entity trying to promote itself to appearing almost as a friend that cares about what its fans and users are saying.
So, don't let your Facebook page run on autopilot by just having your PR person make occasional status updates. Having them get into the conversation on the fans' level is the ultimate way to prime for conversions.
2. Post "Share-able" Content
Next, you'll want to post "share-able" content. For example, this can be in the form of a giveaway where a lucky user can win a predetermined prize for liking the Facebook page and sharing a particular status update, photo, or other piece of content.
People love free stuff, and this gets you lots of effortless exposure through the potency of social networking. One method that many Facebook pages are currently using to gain exposure is sharing funny pictures or "memes." Of course, it helps if the photo relates to your product or service, but this type of content spreads like wildfire on Facebook as it stands.
You could even take this a step further, create videos that relate to your niche, and post them to your Facebook page. If the content is valuable and it's something that people care about or consider important, they'll more than likely share it to their News Feeds or other people that they think will also take an interest in it.
3. Advertise Fun Events on Your Facebook Page
Your next item of business is to advertise fun events on your Facebook. This will in turn drive your internet traffic to your actual location which, in turn, increases your chances for a sale.
For example, if your business is a restaurant and you wanted to host an open mic night (where customers can come and take turns performing various acts), advertise this on Facebook and encourage your users to share this information with their friends to boost hype. This will get actual customers to your real location and broaden the possibility for a sale conversion.
You could even host events that promise a reward for the first 50 people to arrive to really entice users to come out. There are really lots of things that you could do with this particular step, and you can probably already think of ideas that would work for your business in particular.
4. Encourage Discussion
You'll also want to encourage discussion among your Facebook fans. Many Facebook business page owners make the mistake of posting generic questions like, "How's this Monday treating everyone?" or "What do you plan to do this weekend?" Although these aren't completely awful questions, they're not wonderful either. You're going to want to post content and questions that are relevant to your niche and that your users can actually generate a meaningful discussion from. If you sell high tech gadgets, you could pose a question such as, "Did anyone watch the key note for the new iPhone 5S? What did you like/dislike about it?" This is enough for fans to start an in-depth conversation from that will keep users on your page and even attract new ones.
Also, as previously stated, do not neglect to get in on the discussion with your fans. This helps immensely and it lets your fans know that you're a real person that's interested in what its consumers have to say. This can easily set you apart from the competition.
5. Drop Links Everywhere
Of course, once you have all these fans crawling your page and engaging your content, you're going to want to do something with all this traffic. You will need to funnel this traffic back to a landing page that will open the door for a conversion. You can easily do this by dropping links in your captions for photos and status updates that gets your users to where they need to be – your website. After all, that is the ultimate plan. In the end, you don't want your fans still on Facebook; you want them on your website and looking at your actual product with call-to-actions.
Not only can you drop links in your updates, but you can also put them in your "About" section, your captions for your album photos, etc. Get creative with it. Think about what your fans will be looking at mostly on your Facebook page and be sure that there are links nearby.
6. Grab Email Addresses
Lastly, but definitely not least, you will want to grab email addresses.
This is never really a painful task since your fans are already targeted. SocialMediaExaminer wrote a great article about how to build an email list from your Facebook fan page. After all, if they didn't care about your product or service, they wouldn't have clicked the "Like" button on your Facebook page. Not only will this be quite painless, but this step also helps you build a solid email list. You can advertise a newsletter or other special discounts and deals that are exclusive to only those who receive updates from your business by email. Because your fans already care about your business, it shouldn't be too difficult of a task to get your fans to disclose their email addresses for your promotions.
Overall, converting your Facebook fans to customers isn't too tedious or difficult – you just have to take the proper steps in order to motivate your fans and remind them of your product/service. Remember – get involved, give them content to share to their walls and friends, advertise events, encourage meaningful discussion, drop links, and fish for email addresses. These are six essential steps that will more than likely land you a significant amount of sales, and they will more than likely keep your existing customers returning for more in the future.
Comments